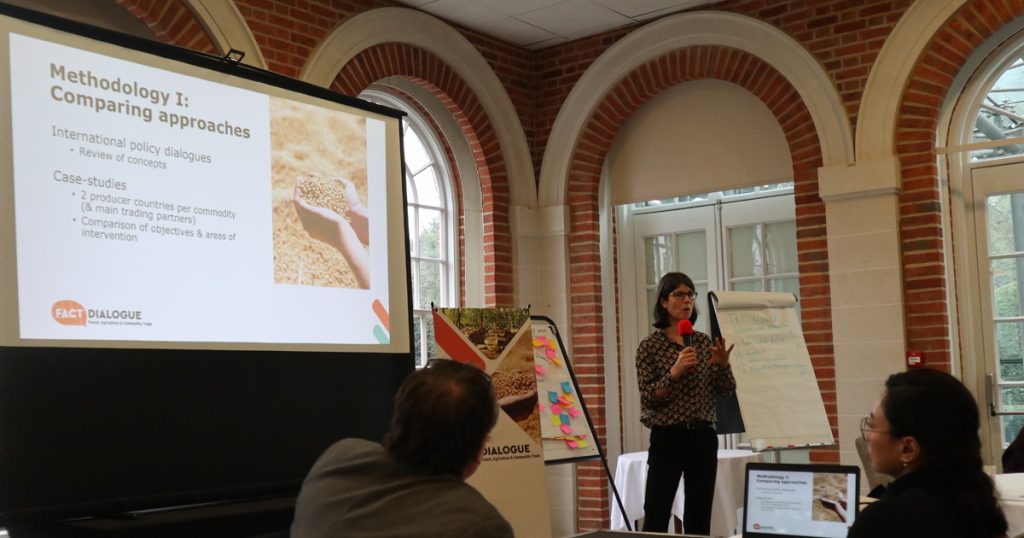 The FACT Secretariat held its first global multistakeholder meetings on Wednesday, 5 April 2023 as a part of FACT Dialogue effort to enhance stakeholder engagement. Given the importance of stakeholder participation to provide added value to the dialogue process, this event was held in two sessions to accommodate as many stakeholders from various regions to take part.
This interactive event was opened with presentations from FACT Secretariat to introduce the FACT Dialogue thematic areas and provide an update on the progress of FACT, including the work done so far on stakeholder engagement in each of the four thematic areas.
A survey was distributed prior to this event in order to generate insights from the Stakeholders on how their expertise can support the countries in their contribution to the Dialogue and the result was also presented as a trigger for a Stakeholder-led group discussion that followed to identify mechanisms for engagement, best practices from Stakeholder Engagement, and ways forward.
The discussions yielded valuable inputs on a wide variety of stakeholder concerns, including FACT participation in international initiatives, issues concerning smallholders, human rights protections for environmental defenders, further inclusion of Indigenous Peoples' groups and further engagement with the private sector. There was also a focus on the roles that FACT could play in facilitating interaction among stakeholders (e.g., between government and civil society), providing a "safe space" for engagement, increasing mutual understanding of concepts (e.g., sustainability), avoiding duplication of efforts, and developing a forum for exchange of best practices.